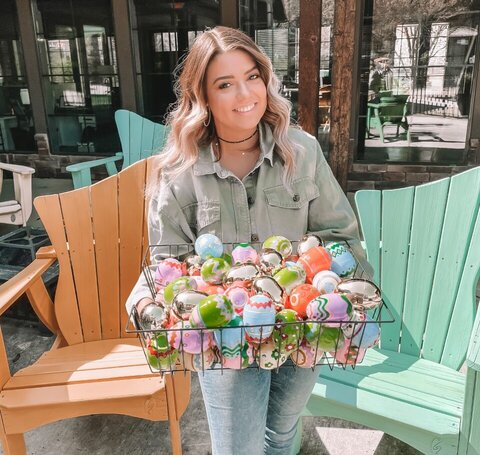 ---
We had such a fantastic time with our residents during the month of April, especially during our Resident Appreciation week! The residents were able to partake in contests, giveaways, and even a property-wide egg hunt.
On day 1, we started big with the egg hunt where we 30 had residents running through the clubhouse and around the pool, searching for golden eggs containing Amazon and Starbucks gift cards. We had over 100 eggs gone in a matter of minutes!
Day 2, we asked our residents to show off their decorated balconies in order to be entered to win a $100 gift card! For day 3, we did a home décor giveaway to get our residents excited for spring decorating and of the 80 entries we received, one lucky resident took home the prize.
Day 4, we provided an array of live succulents for residents to take home and add some greenery to their apartments.
Finally, for day 5 we hosted a Chick-fil-A breakfast in the clubhouse, which was definitely the residents' (and staffs') favorite part of the week! University Village at 2505 is so lucky to have some of the best residents and we're so grateful that we were able to take this week to celebrate them!